Mention you found them on USABreakdown.com!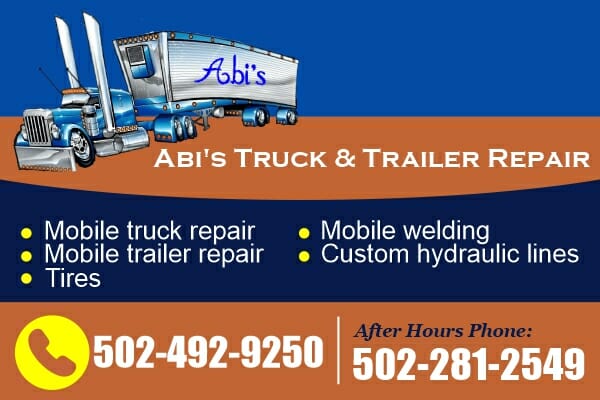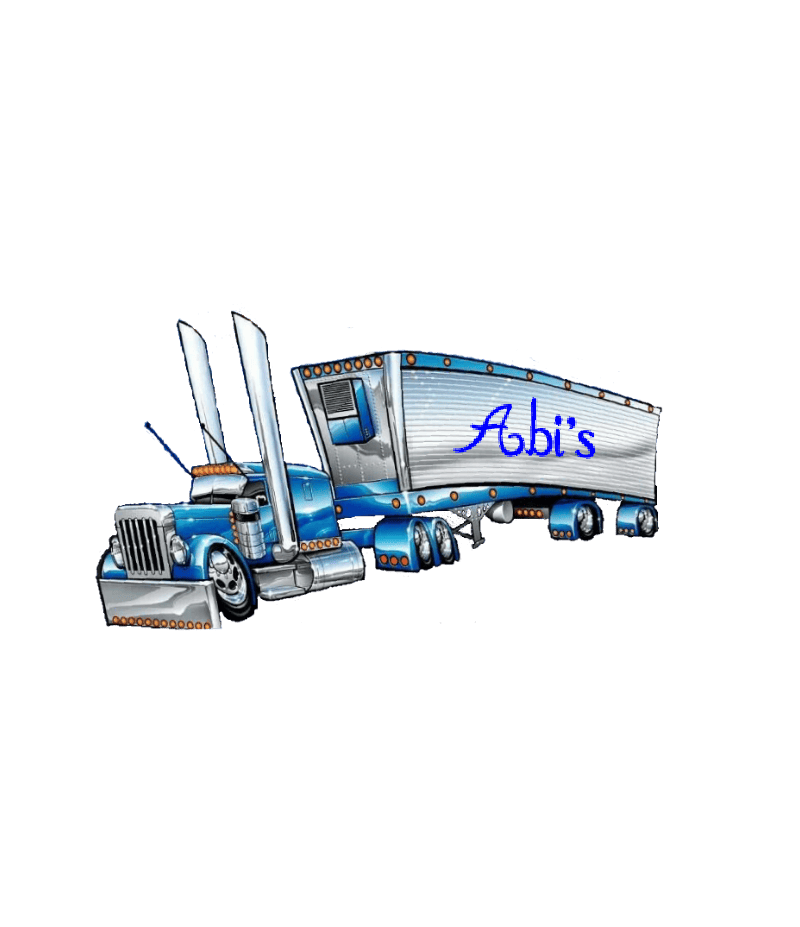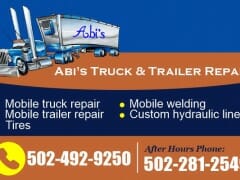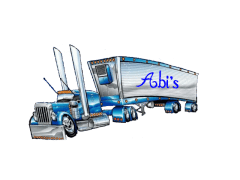 Family owned and operated since 1998.
Here at Abi's we are ASE certificate.
We will travel up to 60 mile to you.
We don't just do the semi trucks and trailers repair we will do RV repair, bus repair, small car and truck repair.
We can do computer diagnostic, clutches, brakes, airlines, hydraulic hoses, heater hoses, brake adjustments, clutch adjustments, all types of tires big or small, brake lines, swinging and overhead doors,mobile welding, jump starts, wheel seals, axle repair big or small.
Here at Abi's if we can't fix the problem we wont charge.
858 Hwy 44 West, Shepherdsville, KY 40165

1.49 mi
2089 Hwy 44 E, Shepherdsviile, ky 40165

2.45 mi
1090 Cedar Grove Rd., Shepherdsville, KY 40165

3.13 mi