Mention you found them on USABreakdown.com!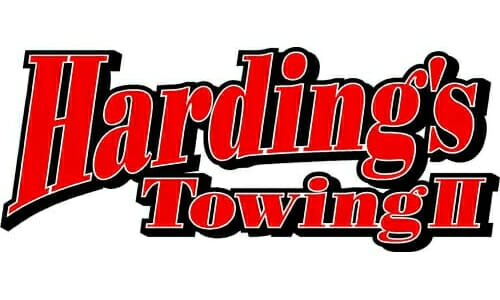 135 Northern Drive, Rochester, NY 14623
36 N Main Street Suite 3, Mount Morris, NY 14510
Harding's Towing II provides 24 Hour Service!
24 Hour Heavy Duty Towing & Recovery
24 Hour Heavy Duty Road Service
Semi Truck Jump Starts and Pull Starts
Fuel and Oil Delivery Service
Accident Cleanup, Load Shifts, Load Transfer, Cargo Hauling and much more.
Harding's Towing II is committed to being the premier provider of quality, affordable towing in the greater Rochester area. Since 1975 we have consistently delivered outstanding service and excellent value to our customers.
Rochester – 585-424-3202
Mount Morris – 585-300-3200
40 Mushroom Blvd, Rochester, NY 14623

0.98 mi
20 Transport Drive, Rochester, New York 14623

1.24 mi
35 Chandler Street, ROCHESTER, NY 14619

2.54 mi