Mention you found them on USABreakdown.com!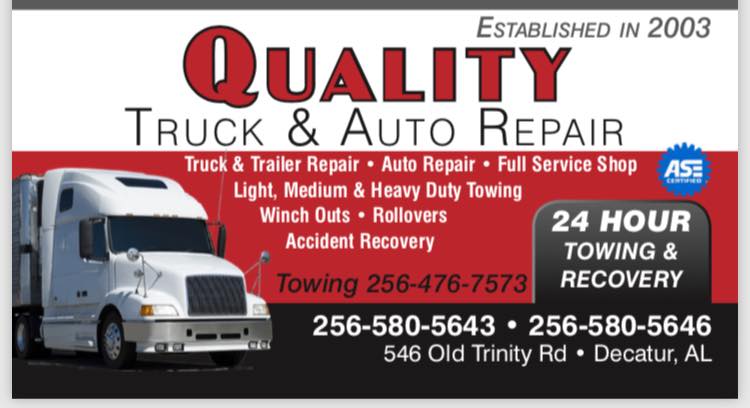 Full Service Repair Shop, 24 Hour Towing & Roadside Assistance, 24 Hour Mobile Repair(Commercial Clients Only).
Truck & Trailer Repair,Full Service Repair Shop,New Tires, Mobile Diagnostics, ASE Certified Techs.
Light,Medium and Heavy Duty Towing, Accidents, Rollovers, Load Shifts and Transfers, Mobile Dock.
We Are A True One Stop Shop For Any And All Off Your Repair Needs!
400-402 Lee Street Northeast, Decatur, Alabama 35601

0 mi
335 Old Hwy 24, Decatur, AL 35601

0.5 mi
546 Old Trinity Rd, Decatur, AL 35673

4.05 mi