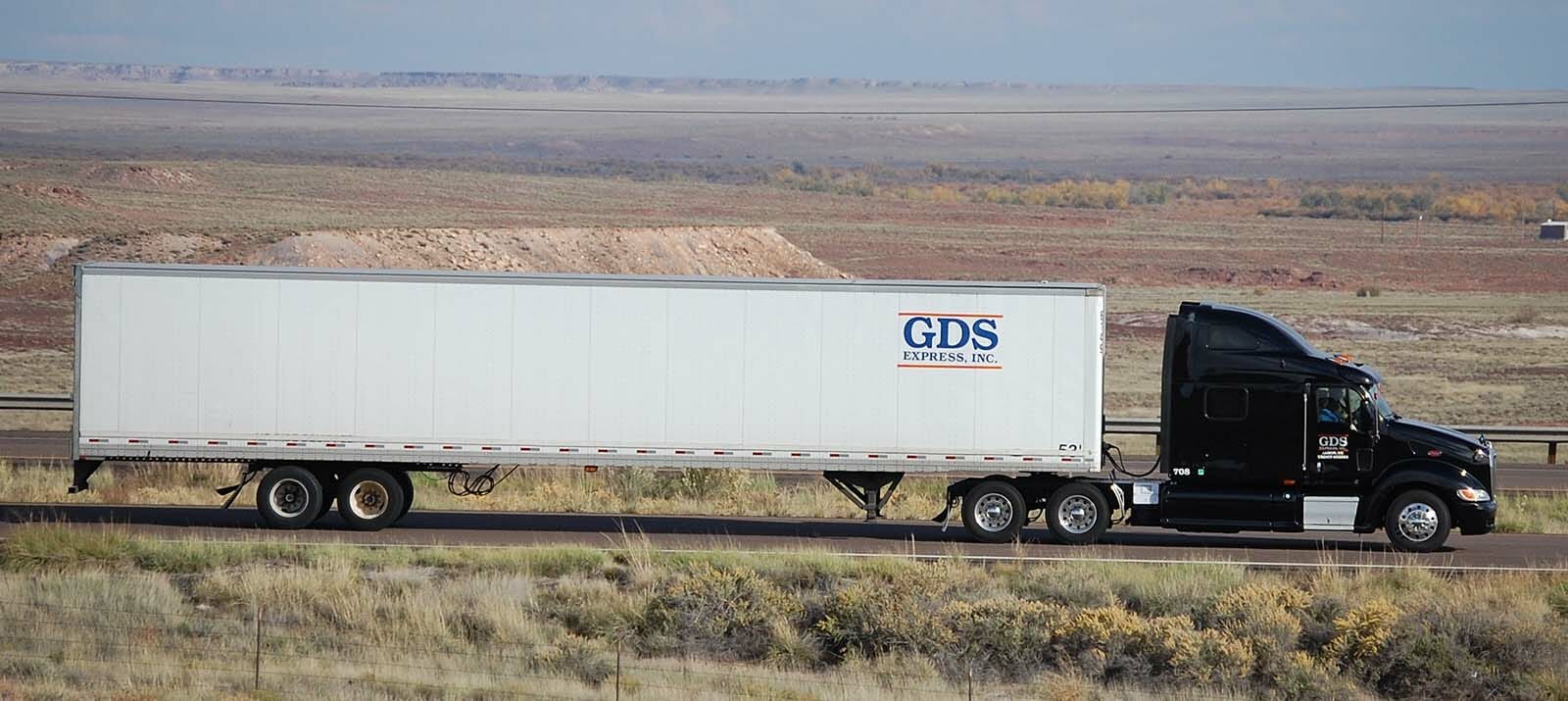 Akron, OH – Ohio-based carrier GDS Express has closed it's doors suddenly just days before Christmas. This announcement came to many drivers last Tuesday leaving them stranded at truck stops and highways across the US.
Fuel cards were shut off on Wednesday, Dec 18th and office staff and drivers were allegedly not paid. This new's coming from staff and family after the companies closure.
According to TransportationNation, drivers received a message on a device in their truck from Mike Cady, Directory of Recruiting that stated:
It is with HEAVY heart, fighting anger and tears that I send this message. Unfortunately, through mismanagement from ownership, GDS is closing our doors. I want to sincerely THANK each and everyone (sic) of you who have been part of our "family". Over the years WE accomplished a lot! We are proud to be GDS, I bled Blue and Orange. … Moving forward if anyone needs help of a reference, PLEASE contact me.
Help for Drivers is Available
GDS Express drivers have reportedly had to pay for fuel out of pocket in an effort to make it home. However support efforts by the Celadon Closure Assistance Group and Teddy's Trucker's Association are underway. These groups are spearheaded and founded by Bridgette Reinsmith who quickly sprang to action after the closure of Celadon.
Drivers of GDS Express effected by the closure are encouraged to reach out to either group if they are in need of assistance. Many companies who offered a helping hand during the recent closure of Celadon are also offering assistance.
We reached out to Reinsmith for comments on the groups and GDS Express's efforts to get drivers home:
I'm pleased after connecting with the operations manager last night that they have been working to get everyone home. Their situation, luckily, has been much different. With their company we served as a resource location and an opportunity to know there were certainly options available.
A Brief History of GDS Express
According to the GDS Express website, the company specialized in retail goods such as garments.
The company was founded in 1990 by Jack Delaney, a former Roadway Express executive. Delaney retired in 2010 and was succeeded by his son JP.
In 2014, former CEO Craig Stacy and Delaney's son J.P. formed the GDS Express Group.
According to the FMCSA, the company employed 75 truck drivers. The companies most notable customers were Mattel, Dick's Sporting Goods, Home Depot, and T.J. Maxx.
This is a developing story, USABreakdown will continue to post updates as new information is received.