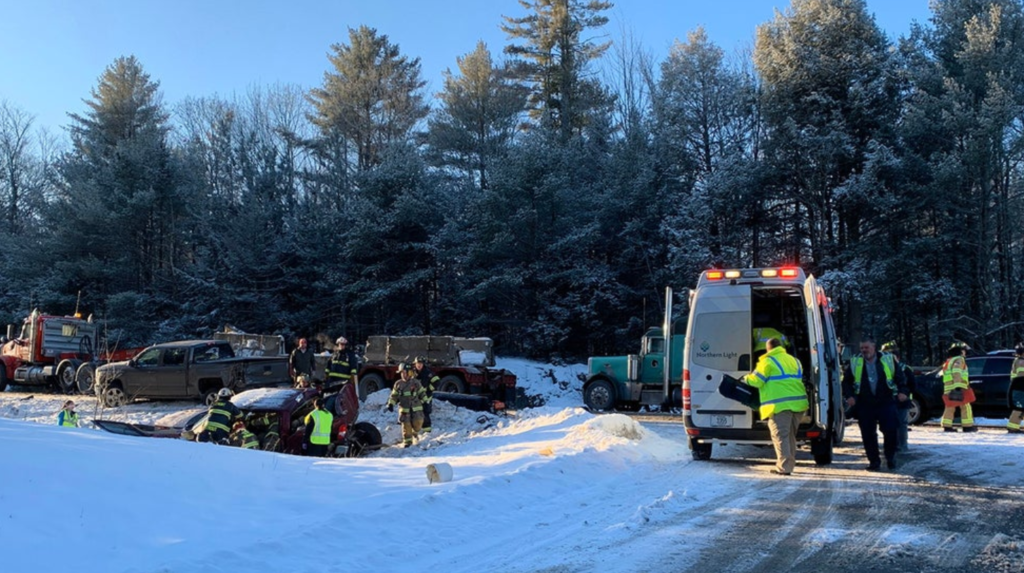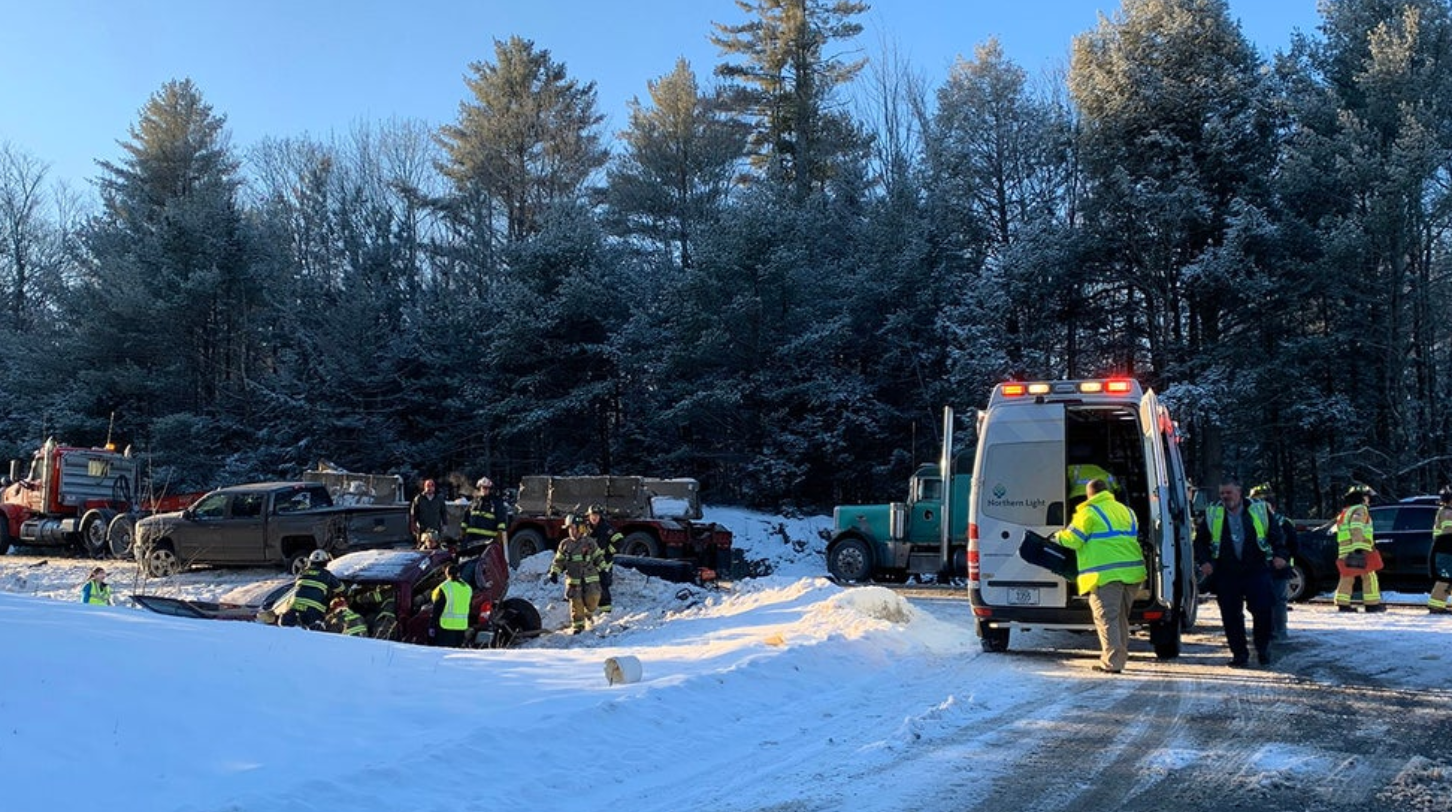 I-95 Shut Down as 30 Car Pileup Injures Dozens
A pileup in on I-95 has shut down northbound lanes near Carmel Maine officials say. More than 30 vehicles were involved in the accident.
The accident will likely cause the interstate to be shut down for the majority of Tuesday stated the Maine State Police.
Emergency vehicles including a LifeFlight helicopter are currently assisting with the pileup on I-95. No deaths have been reported per Steve McCausland, spokesperson for the Maine State Police.
One individual from the I-95 pileup has been transported to a Bangor hospital with serious injuries. State police state multiple others sustained serious injuries.
#BREAKING: I am on scene at a car pile-up on I-95 NB near Carmel. Police have confirmed there are at least 20 vehicles involved, and it looks like more. We will keep you updated with the latest information on @newscentermaine. #wakeMEup pic.twitter.com/acrQlK3FFR

— Chloe Teboe (@ChloeTeboe) January 7, 2020
Traffic is currnetly being diverted at exit 157 near Newport according to the state police.
Live Video Coverage
This is a breaking story, USABreakdown will provide updates as new information is available.