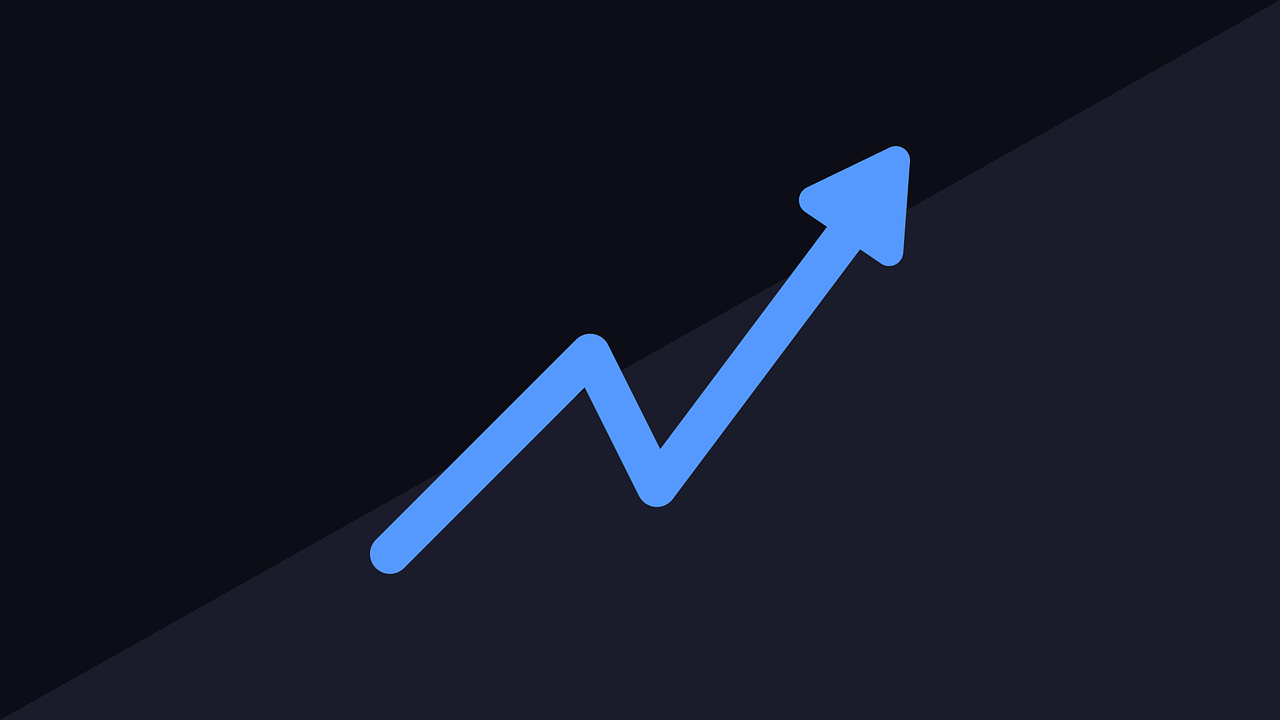 While many potential drivers would like to know the salary of truck drivers, the answer to this question is slightly difficult because there are many variables. Most trucking companies pay their drivers by the mile rather than the hour.
There are other factors that determine what your salary might be. Some of these factors include your home state, experience, training, company, and what type of driver you aspire to be.
Truck Driver Salaries
Based on data released by the Bureau of Labor in 2018, on average truck drivers in the US make about $44,000. The top ten percent make close to $66,000 and the bottom 10% make less than $28K.
According to Indeed.com, the most recent average salary of a truck driver is $59,431 per year.
However, there is a tremendous variation in pay depending on the state where one works, the type of trucking job and whether one works for a unionized company. Overall, the salary of all truck drivers varies from $40,000 to $120,000.
In any case, the salaries for truck drivers have been gradually increasing across the nation. The reason is that the newer generation does not want to work long hours. They also don't want to  remain away from their homes and families for 7-10 days every month or even longer.
With the current aging drivers and low retention rates, the overall sentiments in the trucking industry are that to attract newer drivers, management will not only have to raise salaries but offer better working conditions.
Here we provide you with a more detailed look at salaries in the different categories of truck driving.
Types of Trucking Jobs and their Salaries
Before we go into more specifics about the salaries of truck drivers, it is important to know that there are several types of trucking jobs which include the following:
1. The solo long-distance drivers, which make up most truck drivers, usually get paid per mile. The salary depends on which company they work for. In most cases, besides the base salary, they often get great bonuses. The average salary of a solo driver starting out is $45,000.
2. Team long-distance drivers are not that common in the trucking industry. However, driving with a fellow truck driver means one can cover more mileage and earn bigger bonuses. When one partner it tired, the other driver takes over. At the end of the day, the two drivers split their income which can be anywhere from $100,000 to $150,000.
3. The dedicated truck driver is one who makes deliveries for one company. For example, a trucker may deliver goods for Walmart, Home Depot, Amazon or Pepsi. These dedicated drivers have a specific route where they deliver only materials relevant to the company. These dedicated drivers usually get paid better than the standard cross-country truck drivers the one downside is that the dedicated truck driver also has to assist with the unloading and loading of goods. On average, salaries for dedicated truck drivers range from $45,000 to $70,000, but they do get excellent company benefits (See later).
4. Truck driver trainer. There is also a demand for people who can teach others how to drive the truck. However, the individual must have several years of experience and good knowledge. Truck driver trainers usually are in a senior position and earn anywhere from $60,000 – $80,000 a year. The job does not entail working holidays or weekends.
5. Car hauling truck driver: Car hauling, whether it is done cross country, or on local or regional routes, offers several options to truck drivers. Some truckers work for a transportation company, others work for car manufacturers or dealers and yet others work or exotic car dealers or auction companies. Irrespective of where the car hauling is to be done, the job requires the utmost care in order to prevent damage to the car. The salary for car hauling truck drivers ranges from $48,000 to $100,000. The salaries for car hauling truck drivers are highly dependent on certification, the number of years spent hauling cars, clean driving record, and education. In order to attract the best talent, trucking businesses are now offering premium salaries, excellent compensation, and top bonuses to new drivers.
6. Regional truck driver: In the USA, the average salary of a regional truck driver varies from $48,000 to $100,000. New drivers usually start at a salary of $30,000 and the most experienced truck drivers earn close to $100,000. Overall, salaries for regional truck drivers are higher in the West and North compared to the East and South
What States Have The Highest Paying Trucking Jobs
In the US, it appears that truck drivers in the West have the best wages, compared to drivers elsewhere. Drivers in both the NW and SW of the country lead the way with wages averaging about $49,000.
Further, wages for drivers in the North are slightly higher compared to drivers in the South ($48,000 vs $47,000).
The best wages are for drivers in Alaska.
The worst regions to be a truck driver include the South Central and Southeast part of the country, where drivers average $42K.
We took a look at some truck driver salary statistics provided by SeekCapital:
The top 5 Highest-Paying States for Truck Drivers
– New York – $50,460
– Nevada – $50,920
– North Dakota – $52,080
– District of Columbia – $52,760
– Alaska – $57,630
The 5 Lowest-Paying States for Truck Drivers
– Mississippi – $41,900
– South Dakota – $41,590
– Alabama – $40,580
– Maine – $40,040
– West Virginia – $39,520
Factors that affect a truck driver's income include the following:
1. The Trucking Company: The biggest factor when it comes to the pay for truck drivers is the size of the trucking company. For example, a large multinational company like Walmart, Pepsi, and Sysco pay their drivers a premium salary which averages about $80,000 – 88,000. Further companies like Walmart who have their own fleet of trucks tend to pay higher than the typical trucking company. On the other hand, truck drivers working for local or regional companies tend to get the lowest pay which averages $30,000 – $38,000.
2. Experience: Overall, truck drivers who have more experience tend to have higher pay compared to new drivers. Driving a truck is a physically and mentally demanding job but the longer one sticks around, the better the pay gets.
3. Pay structure: Trucking companies offer two types of pay structure; pay per hour or pay per mile. In general, pay per mile truck drivers tend to have a higher pay compared to those who are paid by the hour. However, in both cases the longer the distance the truck driver goes, the higher the pay.
4. Workload: The pay also depends on the type of job. Drivers who transport hazardous materials, oversize loads and travel to isolated areas of the country tend to be paid slightly higher than the average trucker. The greater the risk, the higher the pay. However, high-risk jobs usually are given to truckers with experience and for good reason. The truck driver should have demonstrated not only good driving skills but be a safe driver.
5. Unionized Drivers: Like with most union jobs, being part of the union not only provides better pay but the benefits are great. Unions are constantly fighting for better pay and working conditions for their drivers.
6. Team Driving: Some truckers team up so that they can cover more miles. Since the pay is based on the number of miles, team drivers tend to earn more. While the partner is asleep, the other colleague can continue to drive and both of you get paid. More important, team driving wards off loneliness and boredom.
Trucking Bonuses & Benefits
To retain truck drivers, most trucking companies now offer a variety of bonuses and compensation that include the following:
Bonuses for Truck Drivers
1. Sign-On bonus. When recruiting new truck drivers, a sign-on bonus is usually offered to those who sign a contract. This bonus can range from $1,000-$5,000. Some carriers will also offer some type of moving expenses to help the new driver settle in.
2. Driving extra miles. Almost all carriers offer bonuses to drivers who reach a certain number of miles each month. Bonuses are also awarded to truck drivers who drive across the country.
3. Fuel efficient drivers. When drivers drive safely and save fuel, the carriers often recognize and reward these good habits.
4. Good driving record. All truck drivers who drive with care and are accident-free also receive bonuses. Safety on the road results in saved lives and reflects good business practices and thus, the drivers are rewarded.
5. Overtime: Drivers who go out of their way to ensure that the goods are delivered on time are also rewarded with bonuses.
6. Passing DOT Inspections. Clean Dept of Transportation inspections is a good reflection of the driver and the company. Many companies pay their truck drivers extra whenever they clear these inspections.
7. Referring new drivers. Most companies appreciate when truck drivers refer new people to them. In turn, they reward the driver with a hefty bonus so that the practice of referrals will continue.
Benefits for Truck Drivers
Besides bonuses, working for a trucking company also results in great benefits. Almost all companies offer benefits which include the following:
Paid sick time
Paid vacation time
Life insurance
Dental & medical insurance
Flexible schedule
401 retirement programs
Job security
So, How Much Do Truckers Make?
If you have been considering a job as a truck driver, this is a perfect time to enter the profession. Companies are always looking for reliable drivers and in turn, they provide a decent salary with numerous bonuses and benefits.
Your first year typically wont be at the $60,000 per year most drivers make. However, after you have some experience under your belt, you should expect to make about that much.
In the end, no matter what state you reside in-the harder you work, the more money you make.