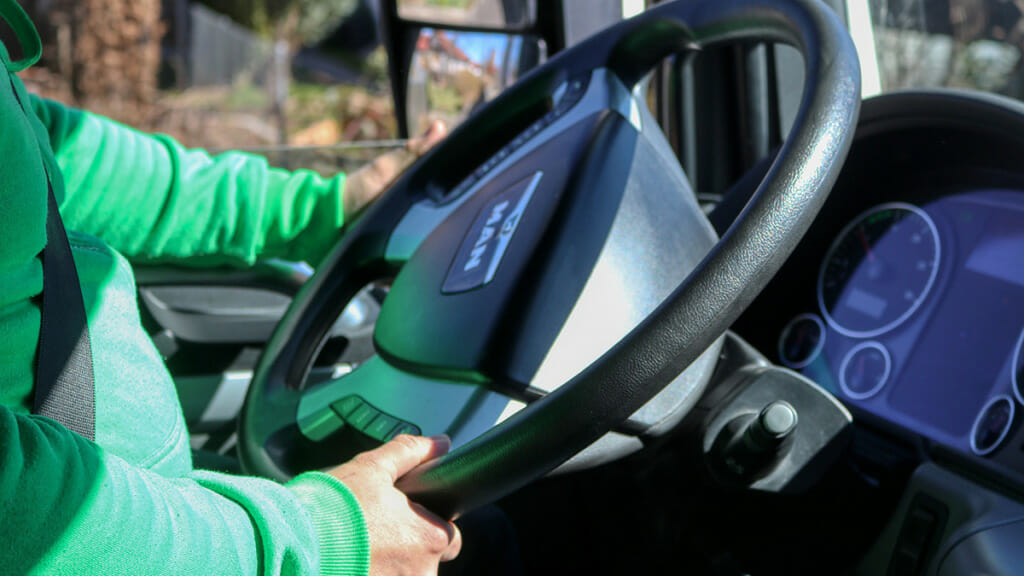 If you're a commercial truck driver or planning on becoming one, you may have heard about becoming an "owner operator". With commercial trucking seeing unprecedented demand for new drivers, many drivers choose to work for a professional company – but there are many options for those who want to own their truck and operate as they see fit. 
In this article, we'll take a look at five reasons why you should become an owner-operator. 
1. Higher Earnings
Perhaps the greatest reason why truck drivers choose to become an owner operator is the opportunity to get paid what they deserve. On average, owner operators earn over $200,000 per year in gross earnings – nearly 4x the average salary for a OTR driver (ranging up to $55,459/year in Massachusetts). Bear in mind that this is gross salary – not net – but the truth of the matter is that owner operators have the potential to make serious bucks if they're serious about professional driving as a career, keep expenses low, and drive safely. 
Due to the nature of being an owner-operator, you're in control of which types of hauls you choose and which goods/materials you choose to haul. You can choose to use load boards to use, or link up with companies as an independent contractor that works as a dedicated hauler. And because you won't be interfacing with company staff that dictates which loads you get and how much downtime you experience, you can earn serious money with enough initiative. 
2. Job Security
Being a trucker is one of the most in-demand jobs in the United States – and the most common occupation in 29 of 50 states. As an owner operator, you don't have to endure a training process to get on the road or hope to be hired by a company (which can be difficult during slower freight periods). Having the independence of an owner operator means that you will never be at a loss for finding consistent work that pays well instead of filling out endless resumes. Best of all, the longer that you're on the road, the better opportunities and job security you can enjoy by building positive relationships with the companies that you transport their freight. 
3. More Control Over Your Destinations
Another advantage that owner operators have over is their ability to choose which routes they are comfortable with. This can mean avoiding cities that are notorious for traffic (i.e. Dallas, Los Angeles, Washington D.C., NYC), which areas have dangerous topography and weather patterns, or even fire clients that have unreasonable standards or may be unpleasant to deal with.
Working as an independent contractor enables you to pick and choose which types of loads and the destinations you service that company drivers may not be able to. Some companies may not see the problem with sending their contracted drivers to locations with bad weather, such as during tornado season in Oklahoma or complete whiteouts in Montana's frigid winter months. Owner operators have the power to turn down dangerous routes or choose to remain as a regional driver to protect their livelihood.
4. More Home Time
Family life and time off the road are often cited as being the top priority for commercial drivers. And consequently one of the biggest sources of friction that comes with commercial trucking for a company is the lack of home time. Considering many drivers are supporting families back home, having to request for home time to attend birthday parties, concerts, and other milestones can wear on drivers – especially when these requests are declined due to scheduling difficulties or incompetence.
Owner operators, on the other hand, can build their schedules with advance notice to always be there for their families, taking jobs that put them in the vicinity of their home destination or hand off loads to other drivers in a drop lot to free up their free time. While it is almost impossible to not experience a setback, such as inclement weather or needed truck repairs, owner operators never have to ask for permission to take time off for their daughter's piano recital or their anniversary. 
And as an added bonus, owner operators are in control of who they can bring along for extended rides. Some drivers choose to bring their fur babies on the ride for companionship, while others who are not in service may want to bring along their loved ones for a taste of adventure. 
5. Limitless Opportunities to Expand 
It's a natural progression for an owner operator to first make some big bucks and eventually graduate into an expanded business. It's not uncommon to see owner operators learn the ropes on the road, purchase a fleet of vehicles, lease a drop lot, and eventually employ other drivers to earn a steady stream of income (in addition to driving). Company drivers don't ordinarily have this opportunity, as their income tends to be fixed and expanding their trucking business often conflicts with the rigors of the job. 
Drawbacks of Being an Owner Operator?
Of course, for every advantage that comes with being an owner operator, there are a number of drawbacks. Let's cover some of the basics: 
More risk and responsibility. If you need to stop at a truck repair shop after a truck breakdown emergency, it's up to you to arrange service and communicate with the clients that you're working for. Similarly, if you get into an accident, every aspect is on your shoulders – including filing insurance claims, performing truck repairs, and interfacing with every affected party. 
Start up costs for owner operators are typically cost-prohibitive. Unless you have the capital to lease a truck or purchase one outright, as well as handle the fees associated with being an independent truck driver, you may not be able to see a profit for months. 
You're responsible for finding loads. While there's plenty of work, owner operators do have to compete with other companies to find high-paying jobs and preferred routes. It can be a bit of a hassle for those who aren't tech-savvy and take away from your downtime as a driver unless you work a contract for a leasing company. 
Budgeting and costs are an issue. The money that you make tends to be higher as an owner operators, but you'll be responsible for gas, insurance, truck repairs, food (no per diems), and accommodations. If you're not careful, costs can overwhelm you (such as common breakdowns) and potentially put you out of business (especially if you purchase an older vehicle and don't perform routine maintenance). 
Filing taxes is more complicated for owner operators. You will need to keep every receipt and understand what are write offs. Many owner operators hire accountants to handle the numbers, but it's important to factor taxes into your take-home pay unless you want to face stiff penalties by the IRS.
Staying in line with governmental laws and changes is a challenge. With the COVID-19 pandemic, cybersecurity concerns, and the ever-changing regulations per state and federal government, it is up to every owner operator to stay informed of changes in the industry. 
Is Becoming an Owner-Operator Right for Me?
The truth of the matter for owner operators is that it is a personal decision. For many first-time drivers, they may want to get their feet wet as a company driver during their first year to see if it is the right career for them; for others, they may want to start driving straight out of the gate. 
Are you an owner operator and want to chime in what you feel is the best reason to get into driving for yourself? Leave a comment below!