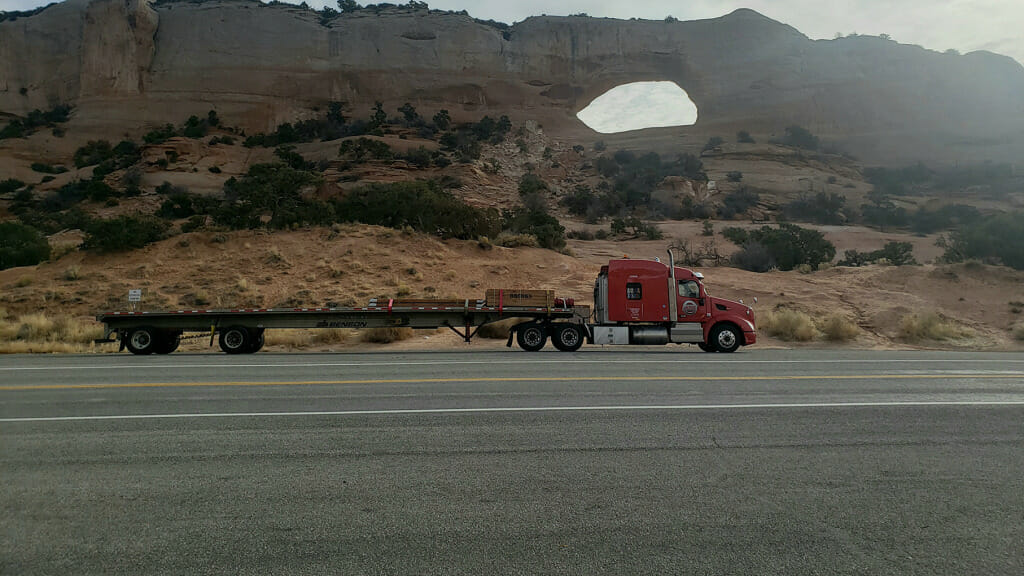 If you drive as a team, you know that coordinating your hours with your co-driver is important to stay on the road as long as possible and make the money you deserve. And the best way to achieve this is with a rolling 34-hour reset. 
Instead of killing time, there are plenty of ways to maximize the 34-hour rolling reset. In this article, we'll take a brief look at some suggestions that can help you feel better, catch up on what you've been missing out, and more, including:
Meal Prep
Shopping
Laundry
Exercise
Catching Up with Loved Ones
Explore
Shower
Socialize
Truck Repair
Rest
Before we begin, let's refresh your mind on how to pull off a well-executed rolling 34-hour reset. 
How a Rolling 34-Hour Reset Works 
Also referred to as a "rolling restart" or "rolling reset", a rolling restart is in itself a way of maximizing your time on the road as part of an effective team driving. 
The idea is that as one driver runs out of Hours of Service (HOS), the other driver continues driving ("rolling") for the first portion of the 34 hours for a maximum of 14 hours (or less depending on the remaining hours of the other driver). Ideally, the other driver only drives 10 hours, freeing up 24 hours for both drivers. In effect, it acts as an off-day on the road with both drivers free to do as they please until the first-shift driver starts their next pre-trip inspection for their fresh 70 hours to meet DOT standards. 
Now that we have a basic understanding, let's take a look at the ways to maximize your downtime. 
Meal Prep
When you're on the road, meals usually come from fast food restaurants or grab'n'go selections from truck stops (usually while gassing up in the fuel aisle). These are usually not the most healthy options, and usually make a dent in your wallet. 
Instead, use your rolling 34-hour reset as a way to prepare meals throughout the week if you have a freezer. There are plenty of easy-to-make recipes that require little more than popping some ingredients into a crockpot, toaster oven, or microwave. Homemade food is a luxury on the road, and having the ability to plan meals when you're back on duty saves you time and money – things that every commercial trucker loves!
Shopping
Throughout the workweek, you've probably started to run low on toiletries, food, and other necessities. Use this downtime to go shopping for what you need, preferable at Big Box retailers so you can get all of your shopping done in one-go. Be sure to stock up on plenty of healthy snacks for truckers when you need an energy boost, go shopping for more weather-appropriate clothes as the seasons change, and stock up on other supplies that you can't go without. 
Laundry
For many commercial truckers, a 34-hour reset is the perfect day to take care of chores and errands. And one chore that usually accumulates for team drivers is doing laundry. Most truck stops are equipped with laundry services if you want to do it yourself, but if you don't want to spend ~2 hours washing, drying, and folding your clothes, try a wash-fold service from a nearby laundromat to free up more time.
Exercise
Let's be honest: Any opportunity you can get to exercise on the road should be a top-priority. It's not a shocker to see your health start to take a nosedive toll by driving for 11 hours a day, 6 days a week. Here's a couple of suggestions to stay fit on your 34-hour reset:
Some truckstops are usually within proximity to a relatively inexpensive gym like Planet Fitness, so consider getting a Black Card membership to be able to visit any of their locations for a decent workout. 
If you're in relatively good shape, you can time a walk to fit your schedule. As a general rule, there are 2,000 – 2,500 steps in a mile and generally takes 20 minutes.
Consider dedicating some time exclusively to stretching or using a guided yoga session (easy to find on Youtube) to loosen any tense muscles and prevent chronic injuries. For those with a manual system, you'd be surprised how tense your clutch foot can get!
Catching Up With Loved Ones
When you're on the road, catching up with those you care about takes a backseat to getting the load on time. Even if you keep in touch with a headset and chat regularly with your loved ones, it's a lot easier to devote your time without being distracted by the hazards and responsibilities of the road. This will help remind you why you're on the road and give you a connection to those that truly matter.
Explore
As truckers, one of the main attractions of the job is to be able to see the country and experience the unique flavors that each city has to offer. The unfortunate reality is that most truckers only see the country from behind a windshield or in a remote lot on the outskirts of town. Worse, finding a viable place to park your truck can be a hassle. 
Now that you've got the opportunity, it's time to explore some of these places. You may choose to Uber into the city, rent a vehicle, bobtail to a closer location, but take the day off to soak in the local cuisine and see the sights. Here's a few suggestions:
Tourist attractions
Museums
Restaurants
Hiking trails
Amusement parks
Kayaking
Ride a tourist bus
Attend a new place of worship
And more
Shower
In a perfect world, we'd all love to shower everyday to stay clean. Unfortunately, that's not the reality most team drivers get to enjoy. A rolling restart can give you the chance to shower to finally use up all those accumulated showers at truck stops and clean up before starting your next 70 hours on the road. And your co-driver will certainly thank you!
Socialize
Trucking can get lonely – even if you chat on the CB or with your team driver when changing shifts. Human beings have a primal need to share conversation with one another for our mental hygiene, so be sure to make an effort to strike up a conversation with strangers. While this may be a bit more difficult due to the ongoing COVID-19 pandemic, taking the right precautions will make you more approachable in the driver's lounge, restaurant, bar, and other hotspots. 
Truck Repair
With the hectic pace of team driving, your truck can develop lingering mechanical issues that need to be addressed when you "have the time". Well, the rolling restart is the perfect opportunity to put your truck in the shop and take care of the commercial truck repairs as needed! 
Of course, you will need to coordinate with your team driver – especially if they're in the sleeper berth (!) – but you'll thank yourself for uninterrupted driving time during your next HOS. Worst-case scenario is that the truck repairs may exceed the window of the rolling 34-hour reset, but you've at least managed not interrupt the normal cycle of your workweek and can start once the repairs are complete. 
To find qualified truck repair shops near you, be sure to use USABreakdown's truck repair directory. Our directory features some of the most vetted truck repair, trailer repair, and commercial tire vendors in the USA – ensuring that you get quality truck repair services with minimal downtime. 
Rest
The purpose of the 70-hour rule in trucking is to ensure that commercial drivers don't push themselves beyond their physical capabilities. And if you've had trouble sleeping or just feel burnt-out, an extended rest session may be in order. Feel free to do nothing but kickback, drift off to sleep, and enjoy your off-time. Of course, you should follow your same sleep pattern to stay alert and awake (especially for night drivers), so it's important to keep your routine by going into the sleeper berth right as you start your 34-hour break. 
* * *
As a final word on a successful rolling 34-hour reset, be sure to plan ahead. Inform your team driver of your plans so when it is your team to get back in the driver's seat, there's no delay (and that they can enjoy their own 34-hour restart). Your team driver may even want to tag along or you can split responsibilities. Whether you're looking for a quality truck repair shop, taking a walk through a new city, or just take a load off, we hope this guide serves you well.
How do you maximize your rolling restart? Let us know in the comments!